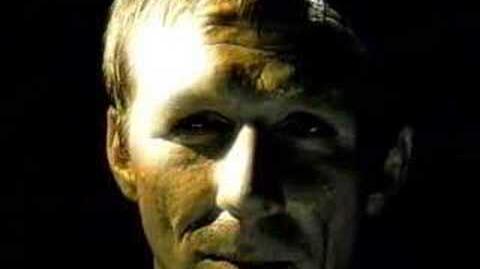 "For some things, there is no rational explanation. There is no way out. There is no happy ending to the story. Welcome to the unknown; welcome to eternal darkness; welcome...to Oblivion."
―Lord of Darkness
The Lord of Darkness (played by Renny Krupinski) is a sinister man who appears in a series of videos shown to people queuing for the Oblivion ride.
Ride experience
Edit
While riders queue they are shown three briefing videos featuring actor Renny Krupinski as a sinister man surrounded in darkness, who explains at length the physical and psychological effects of riding on Oblivion. Although based on true scientific facts, his speeches are deliberately exaggerated with hyperbole and dark humour to give riders a sense of intimidation while preparing for Oblivion. The man remains unnamed throughout the videos, although the character was originally referred to as the Lord of Darkness during production.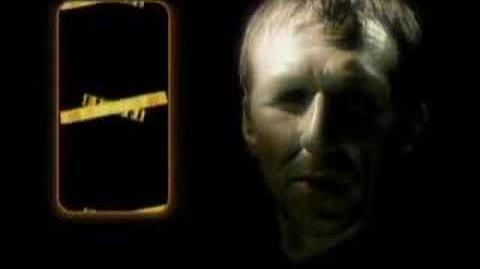 The final preshow video features a second character whose image appears inverted and therefore glowing white, who argues with the Lord of Darkness as to whether Oblivion is really safe for riders to experience; to which he is repeatedly ignored. The Lord of Darkness maintains that the ride is safe, before the video ends with the sound of his ominous laughter